Close-Up Film Centre
Invalid film supplied so displaying showings of all films.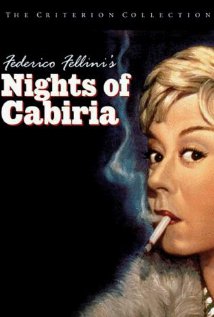 Drama Reissue of Fellini's distinctive spin on the Cinderella fairy-tale, centred on a prostitute attempting to drag her life out of the gutter.
Nights Of Cabiria (Le Notti De Cabiria) at the Close-Up Film Centre
| Date | Times |
| --- | --- |
| Tue 18th | |
Peggy and Fred, two American kids brought up on a diet of movies, television and junk food, make their way through a surreal, post-apocalyptic world.
Peggy And Fred In Hell: Full Cycle at the Close-Up Film Centre
| Date | Times |
| --- | --- |
| Wed 19th | |
Yama - Attack To Attack at the Close-Up Film Centre
| Date | Times |
| --- | --- |
| Thu 20th | |