The Polar Express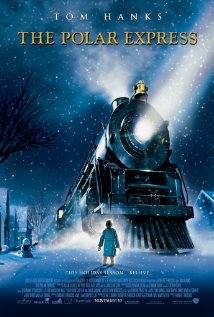 Family One snowy Christmas Eve, an eight-year-old boy lies awake in his bed waiting nervously for the sound of the bells on SantaÂ's sleigh. At five minutes to midnight, the boyÂ's bedroom begins to shake as a deafening roar reverberates throughout the neighbourhood. A gleaming steam train rumbles to a halt in front of the house. As the boy races outside, he is met by a conductor who invites him to board the train. Destination: the North Pole.
Directed by Robert Zemeckis
Starring Tom Hanks, Nona Gaye, Eddie Deezen
100 mins
U certificate

The Polar Express is not currently showing anywhere.