Rebel Without A Cause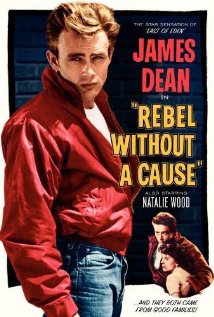 Drama Re-release of Nicholas Ray's seminal 1955 portrait of teenage angst. Moving to a new town with his strict parents, Jim Stark means to find the love and adulation from his peers that he is so cruelly denied at home. He falls hopelessly in love with Judy and becomes an idol to Pluto but when Jim becomes involved in high speed car races and brawling, tragedy must surely follow.
Directed by Nicholas Ray
Starring James Dean, Natalie Wood, Sal Mineo
111 mins
PG certificate

Rebel Without A Cause is not currently showing anywhere.