Ghost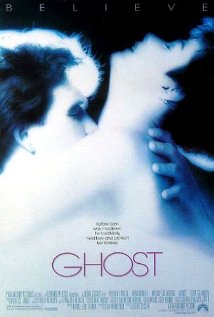 Grieving Molly Jensen learns that her recently murdered partner, banker Sam Wheat, is watching over her as an earthbound spirit. In turn, he learns to use his ghostly powers to protect Molly from his killer, thug Willy Lopez, with unexpected though invaluable help from fake medium Oda Mae Brown.
Directed by Jerry Zucker
Starring Patrick Swayze, Whoopi Goldberg, Tony Goldwyn, Demi Moore, Rick Aviles
126 mins

Ghost is not currently showing anywhere.