Grease (Sing-A-Long)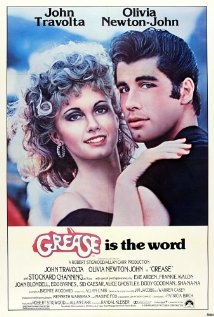 Musical New version of the classic musical, which allows audiences to follow the words on screen and deafen fellow cinema-goers with impromptu renditions of all of the hits. The story centres on Danny Zuko and Sandy Olsson, the bad boy and the good girl who fall in love one long, hot summer to a toe-tapping soundtrack of memorable hits.
Directed by Randal Kleiser
Starring Stockard Channing, John Travolta, Olivia Newton-John
111 mins
PG certificate

There are no showings of Grease (Sing-A-Long) at the Watermans so displaying all showings of all films.
Grease (Sing-A-Long) at the Roundhouse
| Date | Times |
| --- | --- |
| Wed 21st | |