The Lion King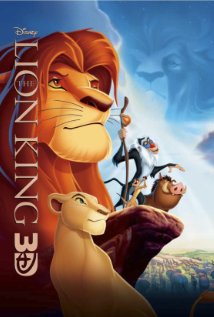 Elderly lion Scar plots to usurp his brother, King Mufasa, from the throne, only to find his route blocked by new born cub Simba. So, Scar orchestrates Mufasa's tragic demise then makes Simba believe he is to blame. The young lion is overwhelmed by guilt and flees his homelands, ending up in the jungle where he befriends Timon and Pumbaa. Years later, the now full-grown Simba is persuaded to return to Lion's Rock to overthrow the despotic Scar, and save the pride from extinction.
Directed by Roger Allers, Rob Minkoff
Starring Matthew Broderick, Jeremy Irons, James Earl Jones, Ernie Sabella, Nathan Lane
89 mins

The Lion King is not currently showing anywhere.