Cleo From 5 To 7 (Cleo De 5 A 7)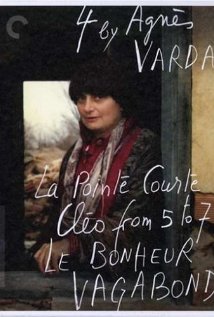 Drama Young chanteuse Cleo owns a swanky apartment in Paris, where she lounges about while a maid attempts to put her life in order. Clothes strewn everywhere as Cleo deliberates what to do, the film focuses on two hours in this young woman's life as she waits nervously for the results of a test that will determine if she has cancer. Facing this momentous news with a mixture of insouciance and fear, Cleo takes to the streets.
Directed by Agnes Varda
Starring Dominique Davray, Corinne Marchand, Antoine Bourseiller, Dorothee Blank, Michel Legrand
89 mins
PG certificate

Cleo From 5 To 7 (Cleo De 5 A 7) is not currently showing anywhere.