Brief Encounter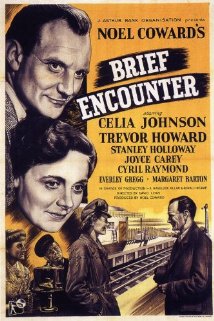 Romance Housewife Laura Jesson meets a handsome doctor, Alec Harvey, at railway station, after she gets a nasty piece of grit in her eye. Her sight restored, Laura kindles a smouldering attraction to the medic and deliberates cheating on her husband in a re-release of David Lean's seminal 1945 weepie.
Directed by David Lean
Starring Celia Johnson, Trevor Howard, Stanley Holloway
86 mins
PG certificate

Brief Encounter is not currently showing anywhere.