The Leopard (Il Gattopardo)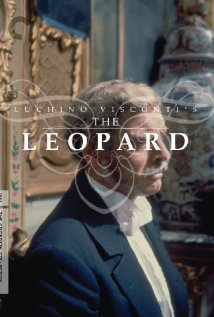 Drama Nobleman Prince Salina joins the ranks of Garibaldi's revolutionaries with his spirited nephew Tancredi. At first, the impetuous youngster embarks on a romance with sweet yet prudish Concetta. However, his attentions are soon drawn to sexy Angelica, the daughter of wealthy landowner Don Sedara. Their subsequent marriage threatens the friendship between Salina and Tancredi, unifying the two sides of the class divide.
Directed by Luchino Visconti
Starring Burt Lancaster, Alain Delon, Claudia Cardinale
187 mins
PG certificate

The Leopard (Il Gattopardo) is not currently showing anywhere.