The Third Man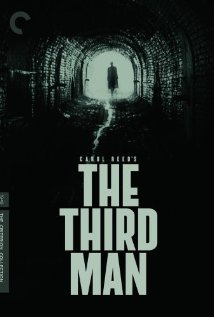 Thriller A failed novelist arrives in Vienna to meet a good chum, only to find the poor chap dead as a doornail and being accused of all sorts of nastiness. Determined to clear his pal's good name, the novelist hunts down the elusive 'third man' spotted at the scene of the crime, and gets himself into a heap of trouble.
Directed by Carol Reed
Starring Joseph Cotten, Alida Valli, Orson Welles, Trevor Howard
107 mins
PG certificate

The Third Man is not currently showing anywhere.