Don't Look Now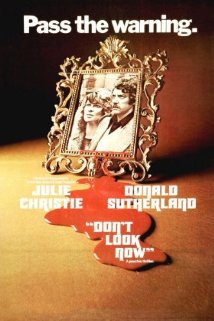 Thriller John and Laura Baxter are distraught by the sudden death of their young daughter, and move to Venice to try to escape their grief. There, they happen to cross paths with a psychic who brings them news, and a terrible warning, from beyond the grave. Suddenly, the couple begin witnessing a small figure in the shadows. Could it be the spectre of their dear, departed child come to comfort them?
Directed by Nicolas Roeg
Starring Donald Sutherland, Julie Christie, Hilary Mason
110 mins
15 certificate

Don't Look Now is not currently showing anywhere.