Dreams Of A Life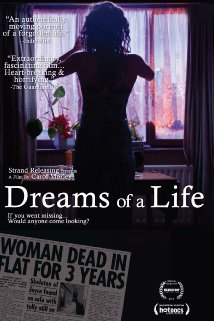 In 2006, residents of Wood Green in North London were shocked to learn that the skeletal remains of a woman had been found in a self-contained bedsit above a shopping centre, three years after the resident, Joyce Vincent, had died most probably of natural causes, sitting on her sofa surrounded by unopened Christmas presents. This docu-drama attempts to make sense of this desperately sad story about a woman, who tragically faded into the background of a bustling metropolis.
Directed by Carol Morley
Starring Alix Luka-Cain, Zawe Ashton, Neelam Bakshi, Cornell S John
90 mins

Dreams Of A Life is not currently showing anywhere.