Under The Sea 3D: An Imax 3D Experience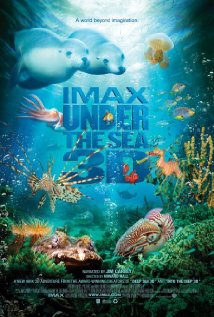 In the latest exploration of the natural world to take advantage of the IMAX 3D format, director Howard Hall explores the impact of global warming in some of the most isolated and exotic places on the globe. Diving deep below the waves, we are transported into breathtaking underwater landscapes in the Indo-Pacific region, home to some of the most mysterious yet beautiful creatures on Earth including a dazzling array of fish, crustaceans, seals, squid and colourful coral, with narration from Jim Carrey.
Directed by Howard Hall
Starring Jim Carrey
40 mins

There are no showings of Under The Sea 3D: An Imax 3D Experience at the Odeon BFI IMAX so displaying all showings of all films.
Under The Sea 3D: An Imax 3D Experience at the Science Museum IMAX Theatre
| Date | Times |
| --- | --- |
| Mon 25th | |
| Wed 27th | |