Jiro Dreams Of Sushi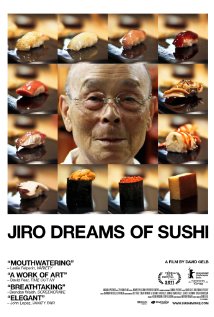 Sushi is big business in the UK, where the expanding market is worth up to £40 million per year. Jiro Ono is one of the masters of sushi, overseeing the three-starred Michelin restaurant Sukiyabashi Jiro in Tokyo, which the 85-year-old master intends to hand over to his eldest son, Yoshikazu. This documentary reveals the attention to detail required to transform rice, raw fish and seafood into mouth-watering works of art.
Jiro Dreams Of Sushi is not currently showing anywhere.