Once Upon A Time In The West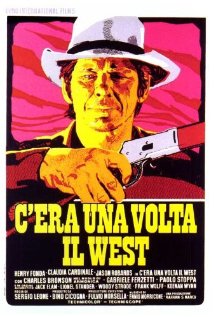 Western When her husband and three children are killed by marauding banditos, Jill McBain inherits a strip of land needed by a local railroad company who will stop at nothing to get their hands on it. Afraid for her life, Jill is protected from harm by a mysterious stranger and a desperado, both of whom hope to be more than just good friends with the lovely widow.
Directed by Sergio Leone
Starring Charles Bronson, Henry Fonda, Claudia Cardinale, Jason Robards
158 mins
15 certificate

Once Upon A Time In The West is not currently showing anywhere.