The Life Aquatic With Steve Zissou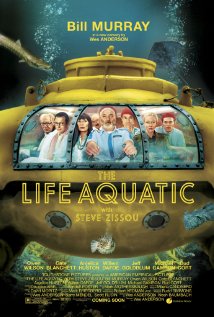 Comedy Steve Zissou is a famous oceanographer and documentary filmmaker who travels the world with his crew, embarking on exciting escapades. When his favourite crew member is killed by the mythical jaguar shark, Steve embarks on a crusade to kill the fish. Meanwhile, Ned Plimpton, who claims to be Steve's long lost son, joins the expedition to meet the father he never knew, sparking a rivalry with Steve for the affections of pretty British reporter Jane Winslett-Richardson.
Directed by Wes Anderson
Starring Bill Murray, Owen Wilson, Cate Blanchett, Anjelica Huston
118 mins
15 certificate

The Life Aquatic With Steve Zissou is not currently showing anywhere.