The Judge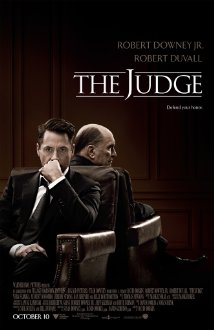 In the midst of a trial, big city lawyer Hank Palmer learns that his mother has passed away. He ventures back to his hometown, which he abandoned 20 years ago, and tentatively rebuilds bridges with his two brothers, Glen and Dale, and father Joseph, who has been the community's venerable judge for 42 years. As Hank prepares to fly back to Chicago, Joseph is arrested for killing a scoundrel who passed through his court.
Directed by David Dobkin
Starring Robert Downey Jr, Robert Duvall, Vera Farmiga, Vincent D'Onofrio, Leighton Meester, Billy Bob Thornton, Dax Shepard
141 mins

The Judge is not currently showing anywhere.