Lost In Translation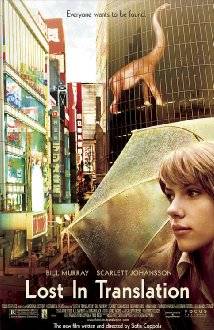 Famous American actor Bob Harris is in Tokyo to shoot a commercial for a popular Japanese brand of beer. Newlywed young wife Charlotte finds herself in the same hotel, having accompanied her photographer husband John to the city, where he is on assignment. By chance, Bob and Charlotte meet in the bar and thus begins a tender friendship which teeters on the brink of romance, compelling both of them to question where their heart belongs.
Directed by Sofia Coppola
Starring Bill Murray, Scarlett Johansson, Giovanni Ribisi
101 mins

Lost In Translation is not currently showing anywhere.