Kind Hearts And Coronets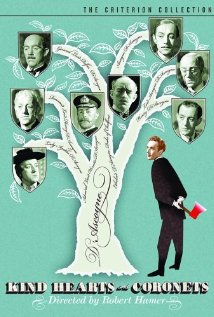 Comedy Classic Ealing comedy in which Alec Guinness plays multiple roles of the aristocratic D'Ascoyne family to great effect. Part of the Ealing 100 Anniversary Tour.
Directed by Robert Hamer
Starring Alec Guinness, Dennis Price, Joan Greenwood
106 mins
U certificate

Kind Hearts And Coronets is not currently showing anywhere.