Ghostbusters (1984 Film)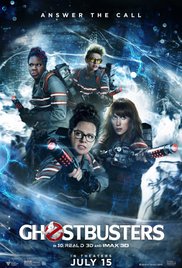 University parapsychologists Dr Peter Venkman, Dr Raymond Stantz and Dr Egon Spengler lose their research grant and decide to open their own business, Ghostbusters, containing the spooks and spectres that call Manhattan home. Meanwhile, in an apartment on 55 Central Park West, Dana Barrett becomes possessed by the demonic spirit of Zuul and the Ghostbusters must come together to avert disaster.
Directed by Ivan Reitman
Starring Bill Murray, Dan Aykroyd, Ernie Hudson, Rick Moranis, Sigourney Weaver, Harold Ramis, Annie Potts
100 mins

Ghostbusters (1984 Film) is not currently showing anywhere.