Princess Mononoke (Dubbed)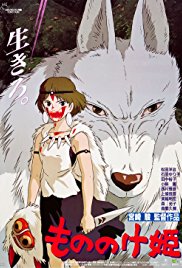 Drama Brave warrior Ashitaka arrives in the settlement of Irontown and befriends its ruler, Lady Eboshi. The town is under siege from the Wolf God, Moro, and her followers, and Ashitaka helps to defend the settlement. During an attempt on Eboshi's life, Ashitaka meets San, the human daughter of Moro and so-called "Princess Mononoke". The couple find themselves growing closer to one another, caught between the warring factions.
Directed by Hayao Miyazaki
Starring Billy Crudup, Gillian Anderson, Claire Danes
133 mins
PG certificate

Princess Mononoke (Dubbed) is not currently showing anywhere.