Beauty And The Beast (1991 Film)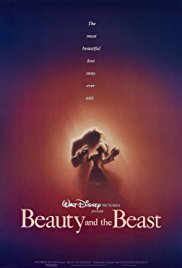 Family Belle swaps places with her inventor father as prisoner of the accursed Beast and falls for her hirsute host. Musclebound rival suitor Gaston leads the torch-wielding villagers against the Beast but the rabble meets its match in the equally enchanted servants, who include tightly wound pendulum clock Cogsworth and flirtatious candlestick Lumiere.
Directed by Gary Trousdale, Kirk Wise
Starring Richard White, Angela Lansbury, Paige O'Hara, Robby Benson
84 mins
U certificate

There are no showings of Beauty And The Beast (1991 Film) at the Cineworld At The O2, Greenwich so displaying all showings of all films.