Blade Runner 2049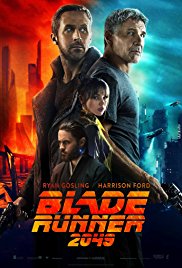 SciFi Thirty years have passed since Rick Deckard hunted replicant Roy Batty and his kin. LAPD officer K is one of the new breed of blade runners, who "retire" genetically engineered replicants that live among the human population. In the course of his unforgiving work, K uncovers a dark secret that could signal the end of mankind. His quest for answers leads to a grizzled Deckard, who is reluctant to venture back into an automated world that almost destroyed him. Two generations unite.
Directed by Denis Villeneuve
Starring Ryan Gosling, Ana de Armas, Harrison Ford, Dave Bautista, Jared Leto
163 mins
15 certificate

Blade Runner 2049 is not currently showing anywhere.