Black Panther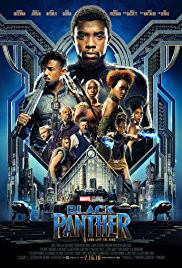 Action T'Challa returns to the nation of Wakanda to lead his people and grieve the loss of his beloved father. While many tribes support T'Challa's ascension, the Jabari mountain tribe does not and its ruthless leader M'Baku vociferously protests. This rebellion creates unease, which is heightened by CIA-trained assassin Erik "Killmonger" Stevens, who intends to stage a bloody coup with the help of South African weapons dealer Ulysses Klaue. T'Challa vows to protect his people, supported by his all-female bodyguards.
Directed by Ryan Coogler
Starring Lupita Nyong'o, Michael B Jordan, Chadwick Boseman, Daniel Kaluuya, Danai Gurira, Martin Freeman
134 mins
12A certificate

Black Panther is not currently showing anywhere.