Loulou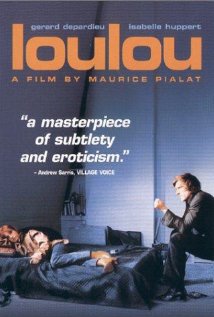 Drama When his flirtatious girlfriend Nelly lavishes her attention on oddball Loulou, hot-headed businessman Andre flies into a jealous rage and consequently drives his partner away for good. She gladly begins to forge a new life with the far less respectable Loulou, incurring the wrath of her worried parents. Determined to win Nelly back, Andre resorts to any measures - no matter how extreme - to destroy Loulou and expel him from their lives forever.
Directed by Maurice Pialat
Starring Isabelle Huppert, Gerard Depardieu, Guy Marchand
100 mins
18 certificate

Loulou is not currently showing anywhere.