300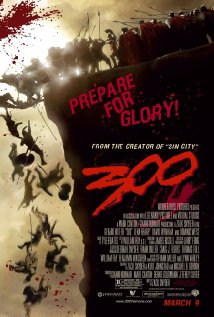 Action Based on Frank Miller's celebrated graphic novel, 300 recounts the epic Battle of Thermopylae, at which King Leonidas and his 300-strong Spartan army fought against the vastly superior Persian army, led by Xerxes. The people of Greece are inspired by Leonidas's heroic efforts against seemingly insurmountable odds, inciting an uprising against the Persians in this visually striking feature which melds live action and computer generated backgrounds.
Directed by Zack Snyder
Starring Gerard Butler, Rodrigo Santoro, Lena Headey, Dominic West
116 mins
15 certificate

300 is not currently showing anywhere.