Kirikou And The Sorceress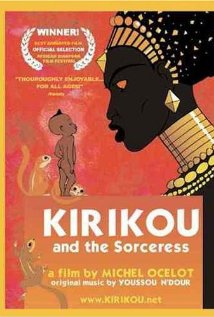 Family Little baby Kirikou is so eager to explore the world around him that he literally bursts out of his mother, armed with hundreds of questions about the incredible sights and sounds of the country. Nurtured by his mother and the womenfolk of the village, Kirikou is allowed to develop his eager young mind, putting his wit to good use when he decides to take on evil sorceress Karaba and her minions who are threatening to destroy the community.
Directed by Michel Ocelot
Starring Antoinette Kellermann, Fezele Mpeka, Kombisile Sangweni
74 mins
U certificate

Kirikou And The Sorceress is not currently showing anywhere.