Mulholland Drive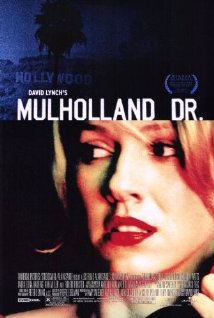 Thriller En route to an important engagement, Rita is involved in a serious car accident. Suffering a severe knock to the head and memory loss, she stumbles into the Los Angeles night, eventually finding shelter with aspiring actress Betty who has just arrived in the city. Together, the two women set out to unravel the mystery of Rita's past, which involves a hotshot young director, a shady money man and a gregarious landlady.
Directed by David Lynch
Starring Justin Theroux, Naomi Watts, Laura Harring
146 mins
15 certificate

Mulholland Drive is not currently showing anywhere.