A Christmas Carol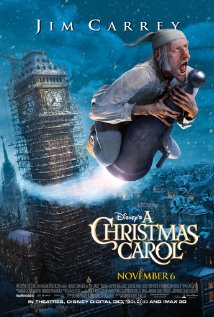 Drama A computer animated version of the Dickens classic about miser Ebenezer Scrooge as he learns the value of Christmas and his place in the world thanks to the intervention of three ghostly guides. With his eyes now fully open, Scrooge makes amends to his assistant Bob Cratchit and the people closest to him.
Directed by Robert Zemeckis
Starring Robin Wright Penn, Bob Hoskins, Gary Oldman, Colin Firth, Callum Blue, Jim Carrey, Michael J Fox, Gary Oldman, Colin Firth
95 mins
PG certificate

A Christmas Carol is not currently showing anywhere.