Minority Report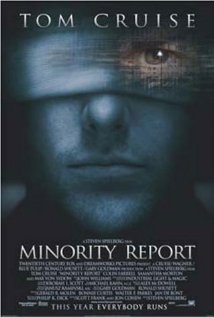 SciFi Detective John Anderton works at the Pre-Crime division in 21st century Washington D.C, which uses psychic technology to identify, arrest and convict murderers before they commit their heinous acts. When the system fingers Anderton for the brutal slaying of a man he has never met, the cop goes on the run, with arch-rival Danny Witwer in hot pursuit.
Directed by Steven Spielberg
Starring Tom Cruise, Colin Farrell, Samantha Morton, Max von Sydow
145 mins
12A certificate

Minority Report is not currently showing anywhere.