The Wizard Of Oz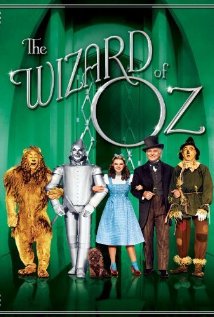 Musical Judy Garland dons her iconic ruby slippers to magical effect in this definitive 1939 MGM musical, based on the novel by L. Frank Baum. She plays Dorothy, swept off to the land of Oz, where she must seek the help of the wizard to return home to Kansas. The leading lady sings "Somewhere Over The Rainbow" as her magical pals - The Scarecrow, The Cowardly Lion and The Tin Man - follow the Yellow Brick Road to the Emerald City and their destiny.
Directed by Victor Fleming
Starring Judy Garland, Ray Bolger, Bert Lahr, Jack Haley
97 mins
U certificate

The Wizard Of Oz is not currently showing anywhere.