The Green Ray (Le Rayon Vert)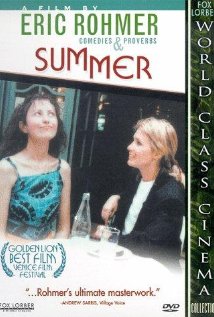 Drama Delphine has just broken up with her long-term boyfriend, and is bracing herself for a long, hot summer in her home city of Paris. While many of the other city folk abandon the French capital for the coast, Delphine plans to stay put and wallow in her misery, until a girl friend suggests they go on holiday together. The invitation of a vacation with her parents in Ireland fails to lift Delphine out of her depression, and she clings bravely to her solitude.
Directed by Eric Rohmer
Starring Marie Riviere, Amira Chemakhi, Sylvie Richez
98 mins
PG certificate

The Green Ray (Le Rayon Vert) is not currently showing anywhere.