Enter The Void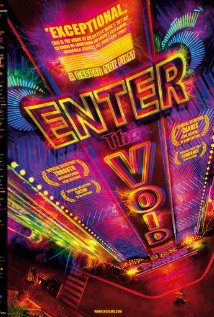 Drama Many years ago, after tragedy rocked their childhood, Oscar made a promise to his sister Linda that he would never abandon her. The youngsters travel to Tokyo where Oscar makes a meagre living as a drug dealer in a city that doesn't tolerate the peddling of narcotics. When the young man is fatally wounded during a surprise police raid, his spirit leaves his body and drifts over the neon-lit landscape.
Directed by Gaspar Noe
Starring Cyril Roy, Paz de la Huerta, Nathaniel Brown
143 mins
18 certificate

Enter The Void is not currently showing anywhere.