A Turtle's Tale: Sammy's Adventures 3D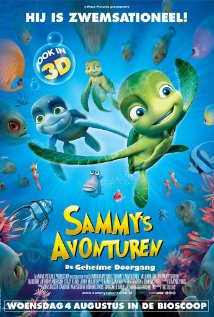 Hatching on a beach in California in 1959, Sammy the sea turtle emerges into a world of possibility. He discovers the love of his life, the beautiful Shelly, only to lose her. For the next 50 years, he travels around the world, encountering deadly piranhas and a fish eagle as he searches for Shelly and a mysterious secret passage. The sea turtle also bears witness to global warming and its devastating impact on the creatures of the sea.
Directed by Ben Stassen
Starring Gemma Arterton, Robert Sheehan, John Hurt, Christine Bleakley, Dominic Cooper
86 mins
U certificate

A Turtle's Tale: Sammy's Adventures 3D is not currently showing anywhere.