Finding Nemo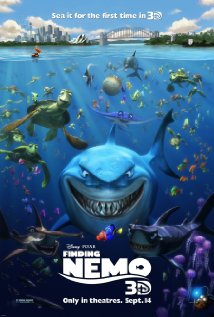 Family When his only son Nemo is plucked from sea and rehoused in a fish tank in a dentist's waiting room, a courageous clownfish called Marlin embarks on an epic adventure to bring the youngster back home. Aided by best pal Dory, Marlin travels through shark infested waters, overcoming myriad dangers, to reunite himself with his beloved boy and return him to his coral-laden home.
Directed by Andrew Stanton, Lee Unkrich
Starring Albert Brooks, Ellen DeGeneres, Alexander Gould
104 mins
U certificate

Finding Nemo is not currently showing anywhere.