Frozen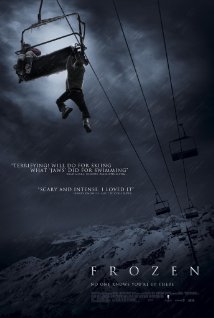 Thriller Dan and his best mate Joe make an annual pilgrimage to the snow-laden slopes of New England to enjoy the thrill of the piste and the wild abandon of the apres ski. This year, Dan brings along his girlfriend Parker, who is just learning to snowboard and her presence creates tension between the best mates. The trio takes the chair lift to the top of the run only for a misunderstanding to strand them halfway up the ascent, with no obvious way down from the chair.
Directed by Adam Green
Starring Kevin Zegers, Shawn Ashmore, Emma Bell
93 mins
15 certificate

Frozen is not currently showing anywhere.