Barry Lyndon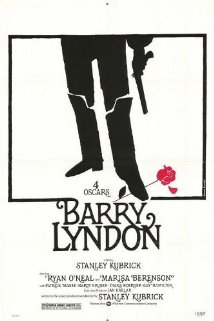 Drama Fortune-hunting Irishman Barry Lyndon lusts after his beautiful cousin, Nora, but her fancy is taken instead with Captain Quin. Falling victim to a con, Barry learns to fend for himself with the help of various colourful characters including a dandy highwayman, who harden his heart and transform him into a cynical and merciless manipulator of people. A vulnerable and wealthy widow falls victim to Barry's charms, providing the chancer with the necessary funds to establish a sure footing in society.
Directed by Stanley Kubrick
Starring Ryan O'Neal, Marisa Berenson, Patrick Magee, Hardy Kruger, Steven Berkoff, Gay Hamilton
187 mins
PG certificate

Barry Lyndon is not currently showing anywhere.