The Women (1939 Version)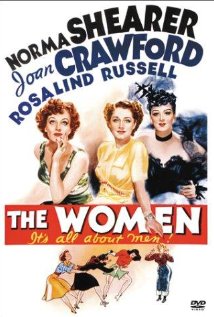 Re-release of George Cukor's sparkling 1939 comedy-drama. Wealthy wife Mary Haines learns that her husband Stephen is having an affair with a shop girl called Crystal. Advised by her gal pals Sylvia Fowler and Edith Potter, Mary heads for Reno to file for divorce, where she finds herself embroiled in the equally tangled love lives of the Countess DeLave Mary and Miriam Aarons.
Directed by George Cukor
Starring Norma Shearer, Joan Crawford, Rosalind Russell
133 mins

The Women (1939 Version) is not currently showing anywhere.