Deep Sea 3D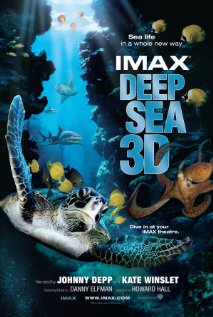 Documentary Venture deep beneath the ocean waves with the latest spectacular IMAX documentary, narrated by Johnny Depp and Kate Winslet, with music by Danny Elfman. Howard Hall, director of the 3D feature Into The Deep, invites us to meet some of the most strange, exotic and deadly inhabitants of the underwater kingdom, including the giant Pacific octopus, sharks, squid and a particularly lethal yet beautiful jellyfish.
Directed by Howard Hall
Starring Johnny Depp, Kate Winslet
40 mins
PG certificate

Deep Sea 3D is not currently showing anywhere.