Berberian Sound Studio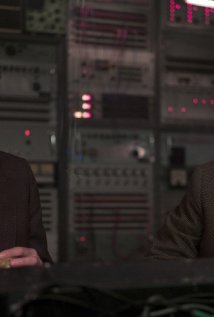 Shy sound engineer Gilderoy lives in the peace and quiet of Dorking with his mother. He is ushered to an Italian film studio where director Gianfranco Santini is currently shooting a grisly horror called The Equestrian Vortex. Gilderoy must create the sound effects for the on-screen action - most of which is unseen. Within the claustrophobic confines of the sound studio, Gilderoy becomes immersed in his meticulous work and the horrific flickering images on the big screen.
Directed by Peter Strickland
Starring Toby Jones, Cosimo Fusco, Eugenia Caruso, Tonia Sotiropoulou, Susanna Cappellaro, Antonio Mancino
92 mins

Berberian Sound Studio is not currently showing anywhere.