Sullivan's Travels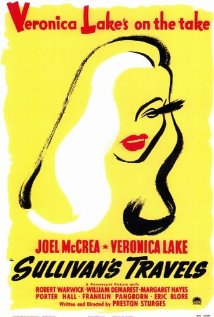 Re-release of Preston Sturges's 1942 classic. Film director John Sullivan decides to abandon the fluffy, feelgood fare for which he is famed and make a film about poverty and deprivation. His producers mock the idea. Determined to live his film, Sullivan dresses himself in shabby clothes and takes to the streets, where he falls in with a beautiful young woman whose affection helps him to survive.
Directed by Preston Sturges
Starring Joel McCrea, Veronica Lake, Robert Warwick
90 mins

Sullivan's Travels is not currently showing anywhere.