Psycho (1960 Film)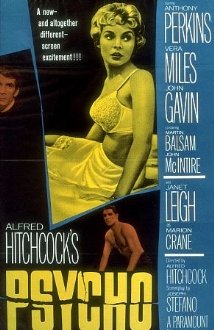 Secretary Marion Crane embezzles $4000 from her employer and flees to the Bates Motel. She hides away in her room, unaware that schizophrenic owner and 'mummy's boy' Norman Bates is watching her. She disappears without trace. Private detective Milton Arbogast and Marion's sister Lila arrive some time later looking for the missing woman and Norman becomes their prime suspect.
Directed by Alfred Hitchcock
Starring Anthony Perkins, Janet Leigh, Vera Miles
109 mins

Psycho (1960 Film) is not currently showing anywhere.