Planes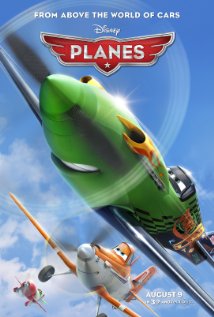 Dusty is a big-hearted crop duster, who dreams of competing in a prestigious around-the-world air race. Unfortunately, he is not built for such a mammoth undertaking and crucially, Dusty is afraid of heights. With encouragement from his mentor, an aviator Corsair named Skipper Riley, Dusty sets out to prove the doubters wrong and he qualifies for the big race by the skin of his propellers.
Directed by Klay Hall
Starring Julia Louis-Dreyfus, Val Kilmer, Teri Hatcher, Priyanka Chopra, John Cleese, Dane Cook, Anthony Edwards, Stacy Keach
92 mins

Planes is not currently showing anywhere.