Unbreakable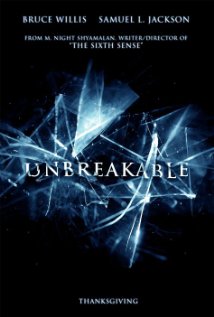 David Dunne survives a terrible train wreck and begins to believe that he may be immortal. His lack of vulnerability is challenged when he meets comic book fanatic Elijah, a cripple consigned to a wheelchair, who truly believes that David is his superhero. The trailer suggests another final reel twist in the offing: pay close attention this time.
Directed by M Night Shyamalan
Starring Bruce Willis, Samuel L Jackson, Robin Wright Penn
106 mins

Unbreakable is not currently showing anywhere.