Plein Soleil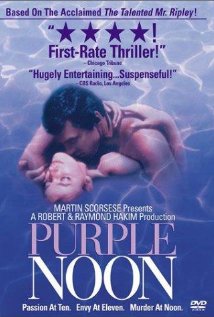 Tom Ripley is dispatched to Italy to track down Philippe Greenleaf and bring the playboy back to America, where he must assume control of his family's business. However, Tom becomes intoxicated by Philippe's life of luxury, spending every waking hour with the playboy's and his haughty girlfriend, Marge. Philippe grows weary of Tom and begins to bully the hanger-on. This inspires Tom to hatch a plan to kill Philippe and then assume his identity.
Directed by Rene Clement
Starring Alain Delon, Maurice Ronet, Bill Kearns, Marie Laforet
113 mins

Plein Soleil is not currently showing anywhere.