The Great Beauty (La Grande Bellezza)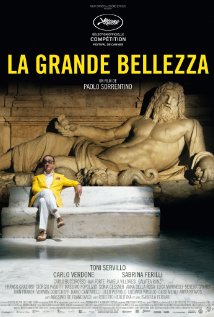 Jep Gambardella is a famous and charming 65-year-old journalist and cad, who loves to surround himself with young and beautiful socialites. He enjoys a relationship with a stripper called Ramona but nothing touches his heart until a man arrives on the doorstep to reveal that his late wife, Elisa, was Jep's old flame and she never recovered from that first love. Haunted by memories of Elisa, Jep is compelled to re-evaluate his soulless existence.
Directed by Paolo Sorrentino
Starring Carlo Verdone, Sabrina Ferilli, Toni Servillo
141 mins

The Great Beauty (La Grande Bellezza) is not currently showing anywhere.