Scooby-Doo 2: Monsters Unleashed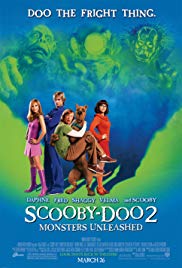 Family Fred, Daphne, Shaggy, Velma and Scooby confront a masked villain, who is plotting to take over the city of Coolsville using a monster machine which creates classic Mystery Inc. foes such as The Creeper, Captain Cutler and The 10,000 Volt Ghost. As they face these monstrous nemeses, the young sleuths uncover the true identity of the diabolical mastermind behind the devlisih plan.
Directed by Raja Gosnell
Starring Freddie Prinze Jr, Sarah Michelle Gellar, Matthew Lillard, Linda Cardellini
92 mins
PG certificate

Scooby-Doo 2: Monsters Unleashed is not currently showing anywhere.