The Thing (1982 Film)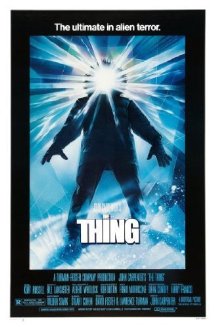 An Antarctic outpost takes in a dog that is being hunted by a party of crazed, gun-toting Norwegians. Little do RJ MacReady or his colleagues realise that the canine is in fact a voracious alien with the ability to impersonate its victims. By the time the 12-strong human population realises its error, paranoia runs rife and MacReady joins forces with his colleagues to hunt down and destroy the extra-terrestrial.
Directed by John Carpenter
Starring Kurt Russell, A Wilford Brimley, TK Carter, David Clennon, Keith David
108 mins

The Thing (1982 Film) is not currently showing anywhere.