The Wolf Of Wall Street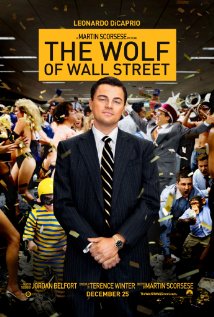 In the aftermath of Black Monday, Jordan Belfour loses his job at a well-established firm and is forced to work his way up from the bottom, selling penny stocks at a firm in Long Island. Blessed with the gift of the gab, Jordan decides to open his own firm, Stratton Oakmont, with salesman Donnie Azoff. The business goes from strength to strength, attracting the attention of tenacious FBI Agent Patrick Denham, who resolves to bring down Jordan and his booze- and coke-fuelled inner circle.
Directed by Martin Scorsese
Starring Ethan Suplee, Leonardo DiCaprio, Jonah Hill, Jon Favreau, Jon Bernthal, Matthew McConaughey, Margot Robbie
180 mins

The Wolf Of Wall Street is not currently showing anywhere.