Frozen (Sing-A-Long Version)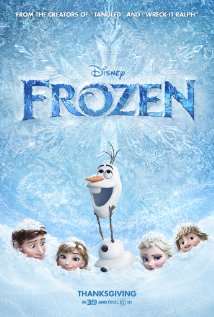 As children, Anna and Elsa love to play together, taking full advantage of Elsa's ability to create ice and snow from her fingertips. An accident late one night convinces the King to wipe Anna's memory so she forgets about her sibling's hidden talents. Many years later, Elsa unwittingly reveals her powers to the locals and is branded a witch. She flees to the snowy mountains to a castle forged in ice. Anna gives chase and encounters a hunky ice trader called Kristoff and his loyal reindeer Sven.
Directed by Chris Buck, Jennifer Lee
Starring Kristen Bell, Josh Gad, Ciaran Hinds, Jonathan Groff, Alan Tudyk, Santino Fontana, Idina Menzel
108 mins

Frozen (Sing-A-Long Version) is not currently showing anywhere.